Capita Case Study
Capita Children's Services employs /n software's SQL Server SSIS tasks
Capita's PeopleSoft Enterprise PeopleTools Adopts /n software's IPWorks EDI AS2 Components
For Secure E-Business Communications
---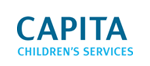 "We wanted to be able to leverage a proven solution that would integrate with our existing technology, rather than forcing us to take on the cost burden of developing a solution in-house... /n software's SQL Server SSIS Tasks allowed us to integrate secure file transfer natively in our SSIS packages, without requiring us to install and manage additional software."
- Christopher Ford, Capita CS Sector Marketing Manager
Download Case Study
The Challenge
Integrating secure file transfer capabilities without maintaining additional software
Accomplishing the integration of secure file transfer capabilities quickly and easily, without writing a single line of code.
The Solution
Integrate /n software SSIS Tasks into existing SQL Server SSIS Workflow's development environment.
Fully integrated into SQL Server, the SSIS tasks enable rapid secure file transfer integration without the need to install and maintain expensive 3rd party applications.
The Result
Use /n software's IPWorks EDI / AS2 engine which already encapsulates the AS2 protocol logic and security, to reliably transmit documents between trading partners.
Embed the eBusinessReadyâ"¢ certified IPWorks EDI / AS2 engine into the PeopleSoft PeopleTools integration broker gateway, providing fully integrated AS2 communications.