Oracle Case Study
Oracle Selects IPWorks EDI / AS2 Components
Oracle's PeopleSoft Enterprise PeopleTools Adopts /n software's IPWorks EDI AS2 Components
For Secure E-Business Communications
---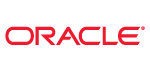 "The Integration of the /n software components was a straightforward thought out architecture that fits together well with our overall standards-based architecture. The entire process of integration from development through QA only took a couple of months."
- Michael Ni, Vice President, PeopleSoft PeopleTools Product Management
Download Case Study
The Challenge
Provide industrial-strength AS2 secure data transfer capabilities for financial and supply chain management transactions.
Meet strict security and business requirements including EDI-INT compliancy, X.509 certificate handling, PKI support, SSL security, and S/MIME encryption
Provide a seamless integrated solution for the PeopleSoft PeopleTools Integration Broker.
The Solution
Use /n software's IPWorks EDI / AS2 engine which already encapsulates the AS2 protocol logic and security, to reliably transmit documents between trading partners.
Embed the eBusinessReadyâ"¢ Certified IPWorks EDI / AS2 engine into the PeopleSoft PeopleTools Integration Broker gateway, providing fully integrated AS2 communications.
The Result
PeopleSoft PeopleTools now offers their customers standards-based secure AS2 messaging.
The partnership with /n software mitigated delivery risk and allowed PeopleSoft PeopleTools to meet its release cycle commitments.