EDI Library
Based on leading EDI-INT protocols for secure EDI communications (AS2, SFTP, OFTP, RosettaNet, MLLP, etc.), the IPWorks EDI library contains components that facilitate secure EDI messaging, as well as EDI mapping, translation and validation (X12, EDIFACT, HL7, TRADACOMS, VDA, XML & JSON).
Download
The Latest IPWorks EDI Is Now Available! The most recent version of IPWorks EDI features a modernized and streamlined experience, including async and cross-platform support in .NET [learn more].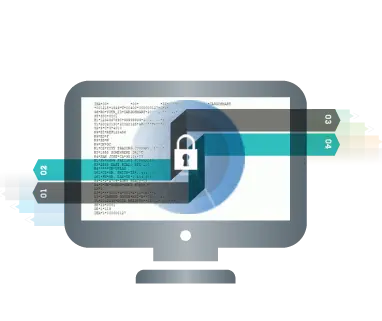 EDI Transfer Using Industry Standard Protocols
IPWorks EDI includes software components for e-business communications, through all leading Internet standards for secure EDI transmissions. The components facilitate the integration of secure and reliable messaging and provide significant cost savings by leveraging the Internet as a ubiquitous network instead of traditional EDI VANs.
IPWorks EDI contains components for all major standards (including X12, EDIFACT, HL7 and more) and protocols (AS2, AS4, MLLP and more). Multiple AS4 profiles are also supported--OASIS, ENTSOG, eDelivery and BDEW. Every component includes detailed logging capability and the latest in encryption/cryptography standards.
Full E-Business Suite
All major protocols for secure EDI-INT are supported including AS1, AS2, AS3, AS4, OFTP, FTPS, RNIF 2.0, and NAESB/GISB.
EDI Mapping, Translation & Validation
Powerful EDI translation and validation components with EDI schema support, easy-to-use XPath style document navigation, and more.
eBusinessReady™ Certified
Successfully completed interoperability certification with all other Drummond / DGI (UCC) AS2 & AS4 certified products.
Uniform & Extensible Design
Very easy to use, with a uniform, intuitive, and extensible design. Common component interfaces across platforms and technologies.
Fully Integrated Components
Native software components for any supported development technology - with no dependencies on external libraries.
Blazing Fast Performance
Based on an optimized asynchronous socket architecture that has been actively refined for over three decades.
Red Carpet Vol. 2 2023 Now Available
IPWorks VoIP, Cloud SMS, PKI Proxy, SecureBlackbox, and more
New and updated Red Carpet Subscription toolkits and products are now available. Cloud SMS has been released. IPWorks VoIP and PKI Proxy have been updated. S3 Drive and SFTP Drive now support Linux. Advanced timestamping and AdES capabilites have been added to SecureBlackBox.
IPWorks EDI is available as part of the Red Carpet Subscription. Download IPWorks EDI or read the update highlights.
Product Features
IPWorks EDI provides the utmost in flexibility for developers and businesses interested in enabling their software systems with Internet EDI capabilities, resulting in better and faster system integration, lower cost, and better overall ROI.
eBusinessReady™ certified AS2 communications.

Supports the full range of AS1, AS2, AS3, and AS4 security features including signing, S/MIME encryption, digital certificates, and MDN-based receipts.

Odette File Transfer client integration (v1.1 - 1.4, V2).

Transfer files to and from SFTP and FTP/S servers. Supports TLS, SSH, Digital Certificates, and advanced proxy/firewall settings.

A complete unified framework with a common, easy-to-learn object model and simplified interfaces enable you to do more.

NAESB / GISB Components with support for North American Energy Standards communications (EDM) protocol.

MLLP Client and Server for HL7 document transfer.

EDI parsing, translation and validation support for X12, EDIFACT, VDA, TRADACOMS, and HL7 documents.

Fully customizable components, designed to easily integrate with existing systems.

Comprehensive AS2 client / server web application included with full source.

Support for certificates with strong cryptographic features such as SHA2 and key sizes 2048 bits or larger.

Components are thread-safe on critical members.

Built-in detailed logging functionality.

Secure data communications using up to 256-bit strong SSL encryption and digital certificates.

FIPS 140-2 compliant cryptography (Windows only).

Advanced Digital Certificate capabilities allow you to create, sign, and manage X.509 Digital Certificates. Become your own certificate authority.

Fast, robust, reliable components that consume minimal resources.

Native development components for all supported platforms and technologies.

Rigorously tested, rock solid libraries that have undergone hundreds of thousands of hours of testing both internally by our QA team and externally through customer installations.

Detailed reference documentation, sample applications, fully-indexed help files, and an extensive online knowledge base.

Backed by multi-tier professional support, including free email support and enterprise-level paid support.
Components for AS2/EDI Integration
The following components are included in IPWorks EDI. Please note that due to platform limitations, not all components are available in all editions.
Included Samples
The following sample projects are installed with the product. Please download the trial to get started.
Download Trial
---
30-Day Fully-Functional Trial
Get started today and see why developers worldwide
choose /n software components.
Download
Order Online
---
Starting at $2,399
IPWorks EDI includes everything needed to add AS2/EDI Integration to any application - on any platform or development technology.
Order