SFTP Drive Quick Start
Requirements: /n software SFTP Drive
SFTP Drive is an easy-to-use utility that mounts remote file systems as Windows drives via SFTP. Once connected, you can browse and work with files as if they were stored on your local machine. The application is simple to use, yet very flexible and designed with performance and security in mind.
Instructions
Connecting a drive to a remote SFTP server is the primary function of the product and is designed to be simple. The following basic steps are all that's needed to mount a drive.
From the Drives tab of the main window, click New... to open the Edit Drive dialog.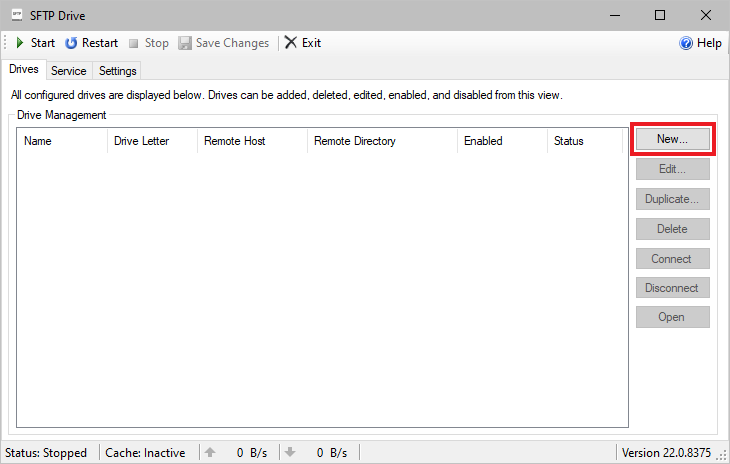 On the Edit Drive dialog input a local drive name and SFTP server information. Click Test SSH Connection to verify the connection to the SFTP server, then press OK to save the new drive configuration.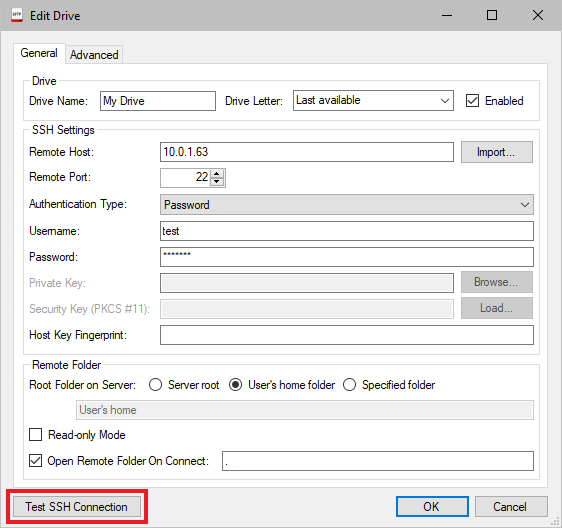 Press Start on the main window to connect the drive.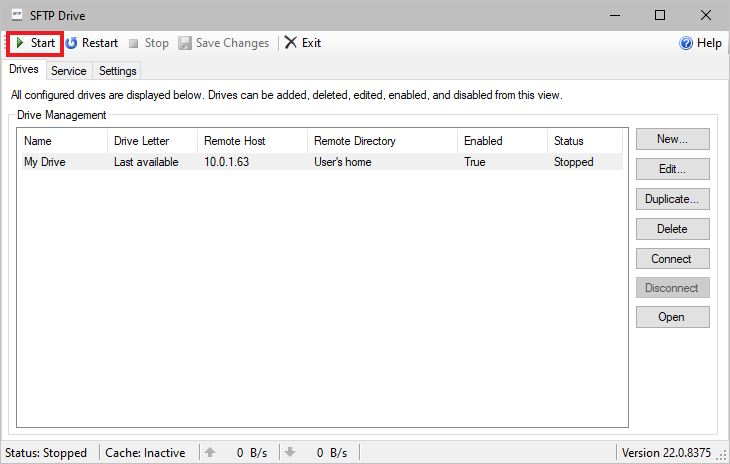 The drive should now be visible in Explorer and available to access by any application on the machine.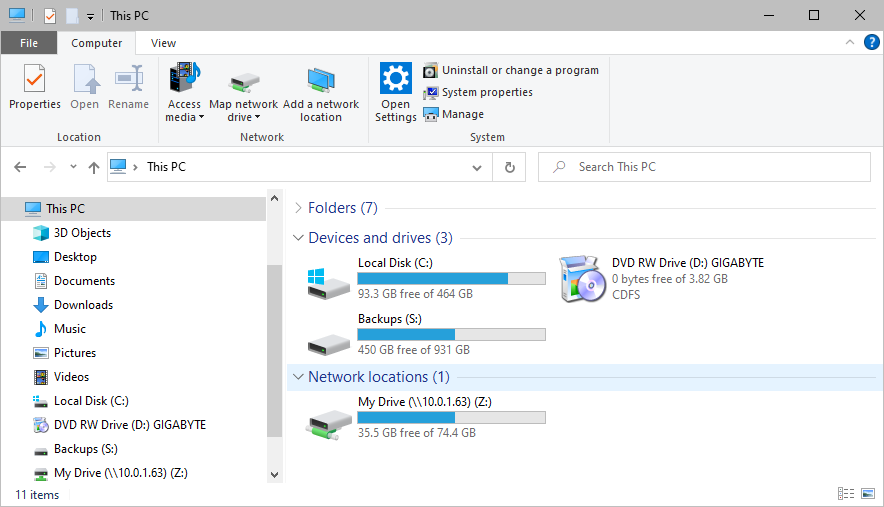 We appreciate your feedback. If you have any questions, comments, or suggestions about this article please contact our support team at kb@nsoftware.com.